Welcome to The Kite School.
Our experienced and certified instructors are passionate about kiteboarding and are dedicated to helping you reach your goals, whether you're a complete beginner or an experienced rider looking to advance your skills, learn more about our team below!
Meet Your Instructors
"I had the absolute best experience with Long Bay! Chris is the most encouraging instructor and I left every lesson with a big smile on my face."

Natalie Benson

First Time Kiteboarder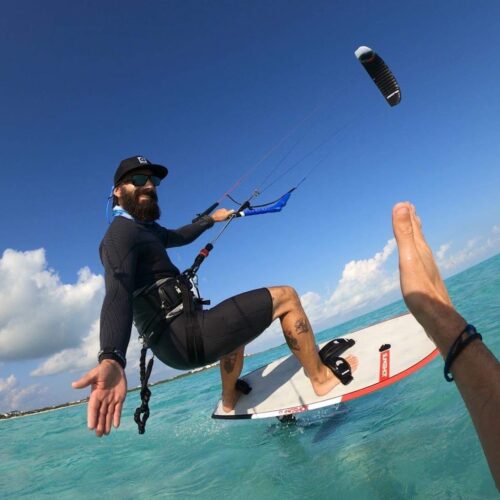 Chris Chaloaner is an experienced kiteboarding instructor with over a decade of experience in the sport. He has taught kiteboarding in Canada, the United States, and Turks and Caicos. As the owner of Long Bay Kiteboarding, Chris has a passion for sharing his love of the sport with others and helping them to learn and advance their skills.
Chris is especially enthusiastic about hydro foiling, and he enjoys teaching both new and advanced students how to master this exciting technique. In addition to teaching others, Chris is also passionate about sharing his love of kiteboarding with his own children and enjoys teaching them how to ride!
With his years of experience and dedication to the sport, Chris is a highly respected kiteboarding instructor who is known for his patience, skill, and ability to help students of all levels achieve their goals.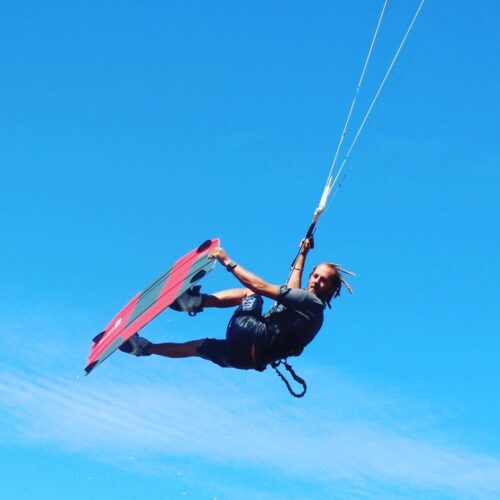 James is an accomplished kiteboarding instructor with over 10 years of experience in the sport. Having taught in various locations around the world, including the Philippines, Dominican Republic, Canada, and Turks and Caicos, James has gained a wealth of knowledge and experience that he brings to his teaching.
A true enthusiast of the sport, James enjoys all aspects of kiteboarding, from twintip big air to unhooked freestyle and hydrofoil. His passion for the sport is contagious, and he takes pride in sharing his knowledge and experience with others.
In addition to being a skilled instructor, James is also a savvy entrepreneur. He owns and operates his own kiteboarding school in Canada, where he uses his industry knowledge and expertise to help his students become self-sufficient kiters. His approach is focused on providing his students with the tools and knowledge they need to enjoy the sport safely and independently.
James is known for his patient and supportive teaching style, and his ability to work with students of all levels and abilities. With his passion for the sport and his dedication to teaching, James is a highly respected kiteboarding instructor who is committed to helping his students achieve their goals and realize their full potential in the sport.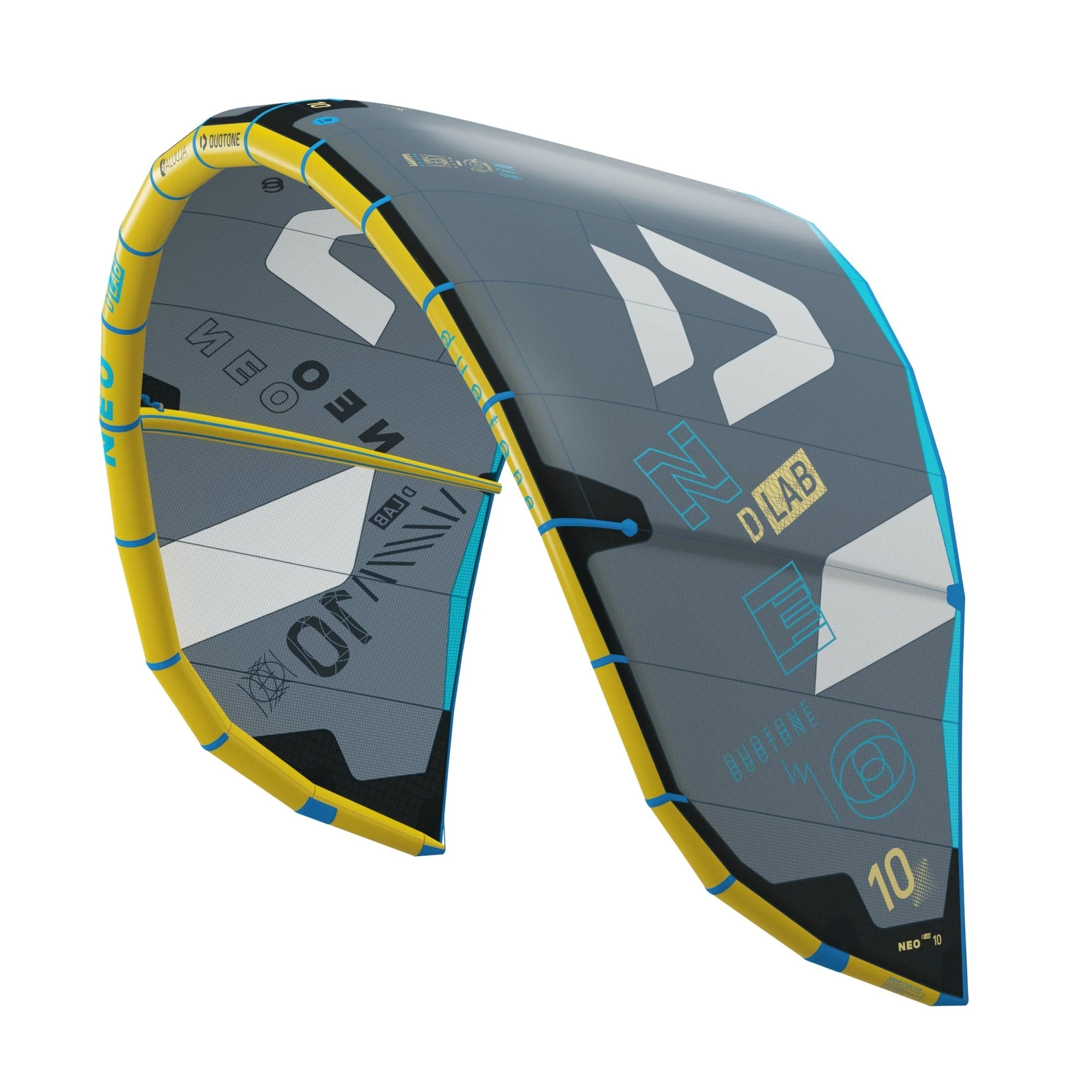 Learn on the best equipment available
New Duotone Gear
Twin tips, surf, and hydrofoil
Replaced every season